Aquarius work-in-progress unveiled: two masts erected on Royal Huisman yacht
The 56-meter Royal Huisman sailing yacht project christened Aquarius that was launched a few weeks ago is rapidly taking shape with her two carbon masts by Rondal stepped on the boat.
The two masts are made of carbon composite that combines stiffness and strength with low weight. The standing riggings are scaled up to a highest possible air draft in order to maximize the sail area. With a beam of 9.5 meters, Aquarius features a slender hull with long overhangs, as well as a fin keel for high speed and agility.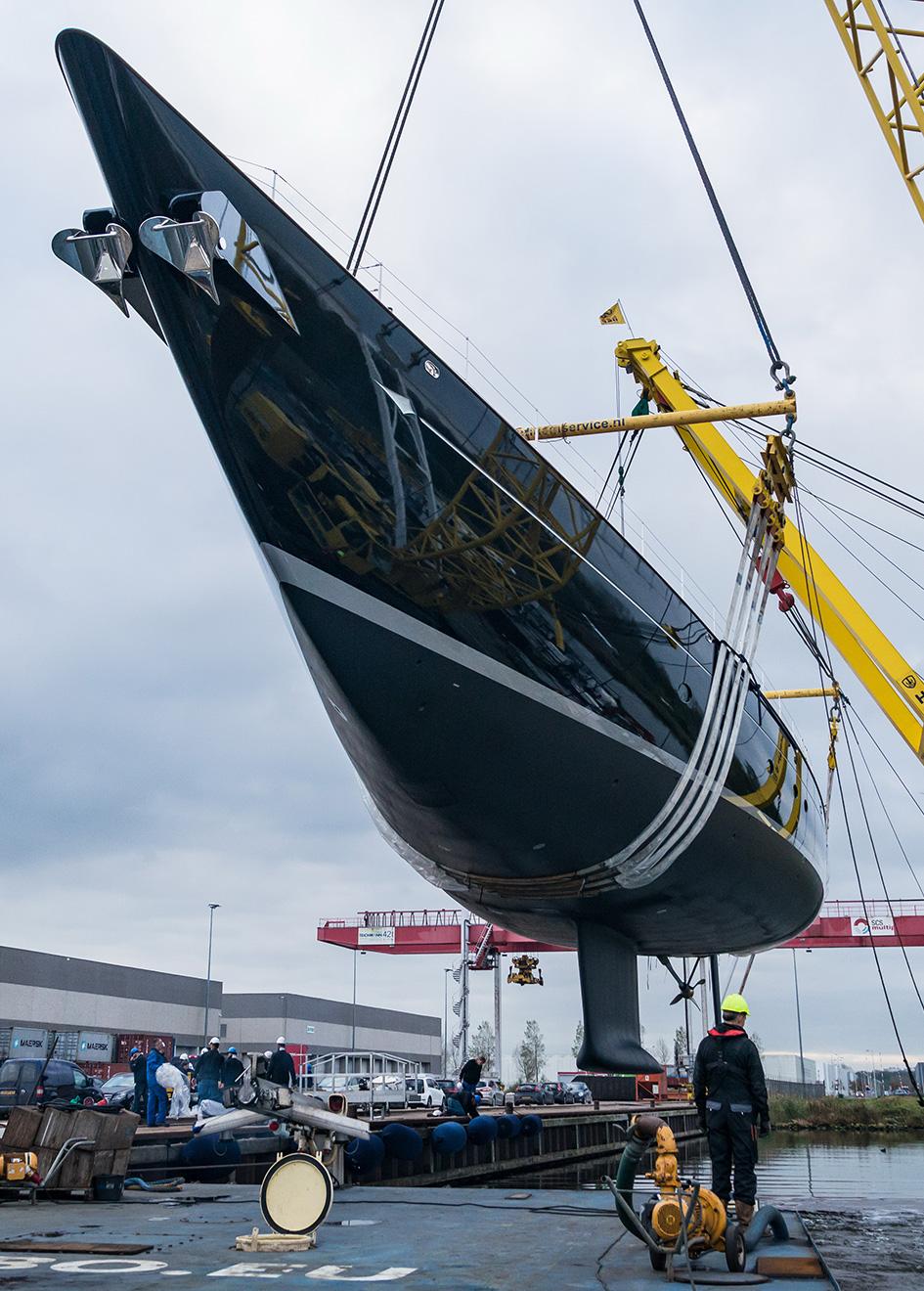 This classic ketch sailing yacht conceived by Dykstra Naval Architects took an order in December 2014 from an American couple, who asked for a boat for worldwide cruising and Bucket regatta racing. The interior layout created by Mark Whiteley, with its elaborate white painted paneling and timber elements, matches the yacht's classic exterior. The yacht can comfortably accommodate up to 8 guests and 11 crewmembers overnight.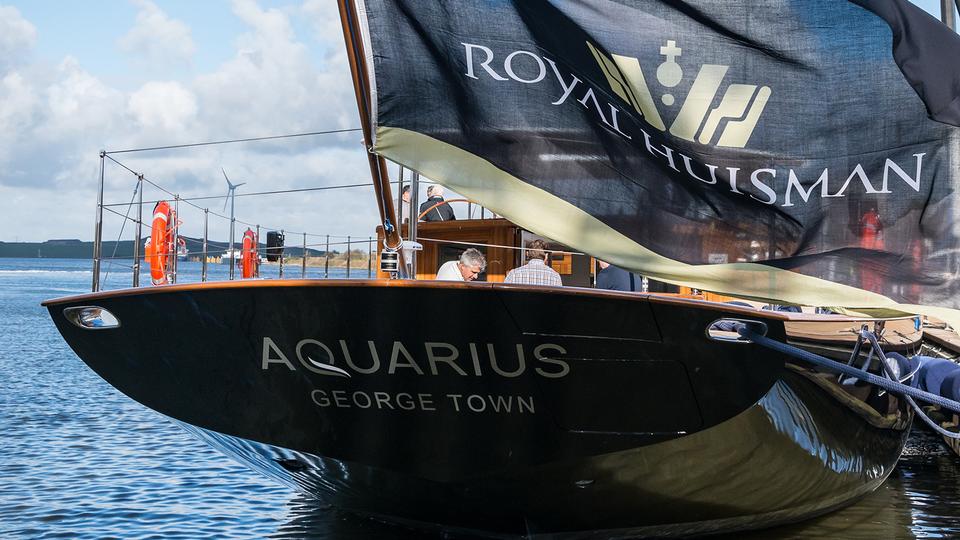 Apart from the elegantly furnished master suite and 3 en-suite guest cabins, the living areas include a bunkroom for the owner's extended family, featuring twin beds and a set of Pullman berths above. Among other amenities, are a fully equipped gym, a media room, and a mid-deck lounge shaded with sun canopy.
The boat will carry a 6.2-meter jet drive tender and an Aero sailing boat. A perfect time in a solitary bay is also ensured by a wide array of water toys, such as kayaks, windsurfers, and bicycles. Upon the delivery to her owners due within the next few months, Aquarius will head to the Windward and Leeward Islands for her maiden cruise.