Abeking&Rasmussen 98m flagship back for a refit
The 98-metre
Aviva
was seen in the early morning of October 15 arriving at the Abeking & Rasmussen facility in Lemwerder (Germany), where she is expected to remain for a refit until January according to
Yacht Harbour
. She was delivered right before the start of the summer season.
Built for Joe Lewis,
whose net worth is estimated at $5,3 billion by Forbes, the yacht became the 4th Aviva owned by the UK billionaire. He is also the
current owner of the 68-meter Aviva, delivered by Abeking & Rasmussen in 2007. The new 98-meter is to become the UK billionaire's 4th Aviva.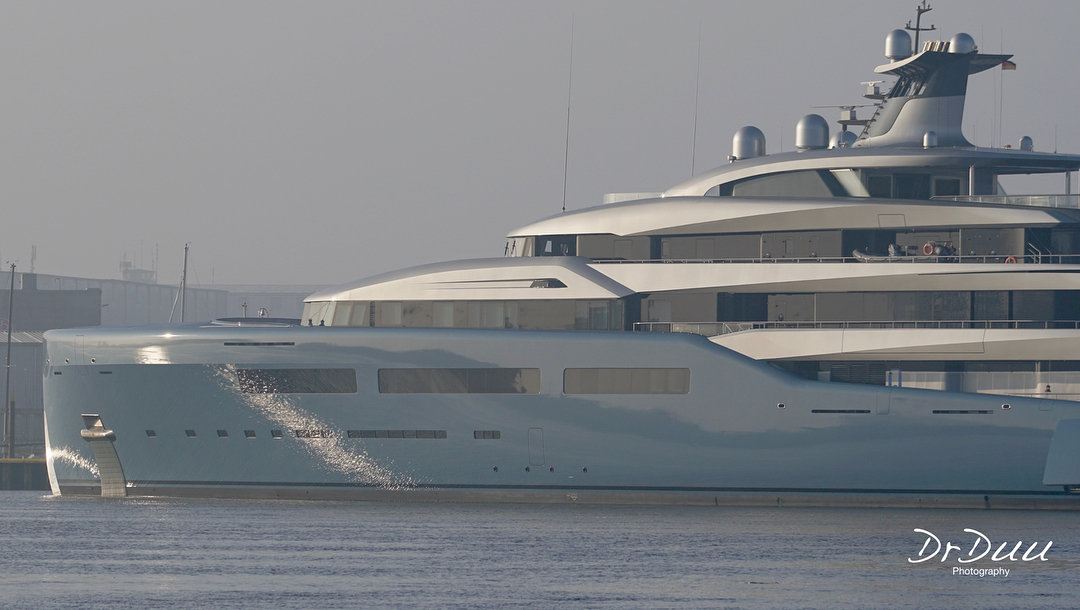 Reymond Langton Design were chosen to style the exterior, who, working with designer Toby Silverton on the exterior, developed a sleek and elegant profile. Inside they created a modern interior with a full sized padel tennis court, 20m x 10m x 6m high.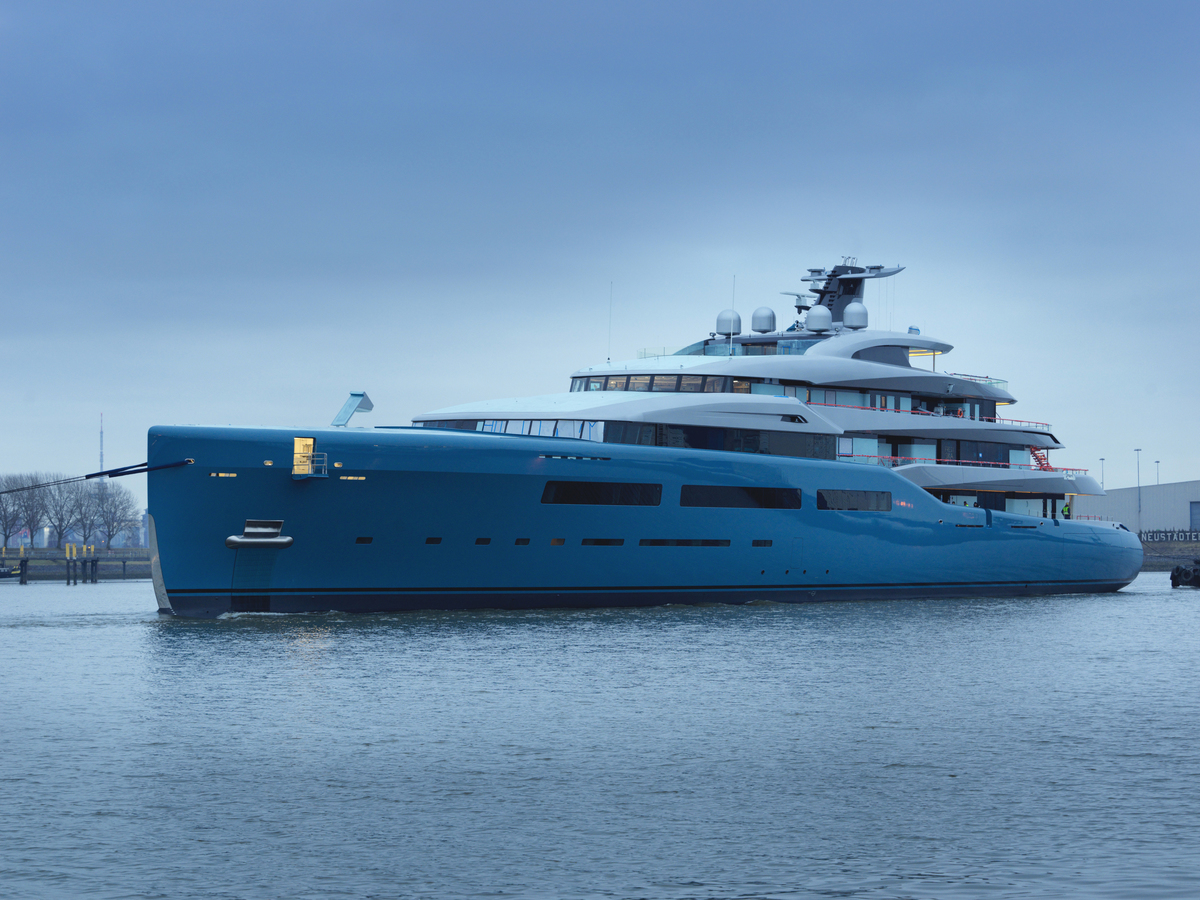 The powerful looking hull is the result of new research and testing which ensures superior seakeeping abilities combined with a 20% decrease in drag. Less engine output is required, fuel consumption is reduced and the maximum speed is a full 20 knots. A very special feature is the hybrid drive system: it allows
Aviva
to run at up to 11 knots without the use of the main engines, using electric motors only.
Photos via @dr_duu
Tags